ILAE British Branch Audit Group
The ILAE British Branch audit group aims to prioritise, develop and facilitate access to high quality epilepsy audits. The group provides a forum for signposting national epilepsy audits, disseminating audit findings and the development and appraisal of high quality epilepsy audits for shared use.
---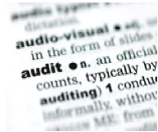 Shared Audits
The group has developed an Adult First Seizure Audit that is available for download by clinicians involved in managing epilepsy. This audit is intended to measure performance of adult out-patient services in assessing the patient who is a new referral to secondary care services with a presumed seizure or seizure disorder. The audit has been developed to be easily downloaded and used by any secondary care provider. Please read this important information before using this audit.
Guidance notes for Adult First Seizure Audit. This document contains all the information you should require to complete the audit, together with important information about each of the audit standards.
Adult First Seizure Audit Proforma PDF 
---

National Epilepsy Audits
This section of the website sets out ongoing major national epilepsy audits.
EPILEPSY 12
A UK-wide collaborative clinical audit of health care for children and young people with suspected epileptic seizures.
The audit compares delivered care against recommended care using 12 key indicators derived from the NICE and SIGN guidelines.
NATIONAL AUDIT OF SEIZURE MANAGEMENT IN HOSPITALS (NASH)
NASH assessed standards of care delivered to patients presenting with seizures at 127 UK emergency units.
Outcome measures assessed care preceding, during and following emergency attendances, and the results are now available.
Click here to go to the NASH Audit.
NATIONAL SENTINEL CLINICAL AUDIT OF EPILEPSY-RELATED DEATH (2002)
This landmark audit examined standards of care and service infrastructure provided to UK patients who suffered an epilepsy related death over a one year period, and has acted as a springboard for the ongoing work of epilepsy bereaved.
Work is underway to create a national registry that will allow the prospective audit (and research) of care in cases of epilepsy related deaths in future.
---
---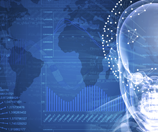 Audit Dissemination
Members can submit results and/or methodology of epilepsy audits they have performed for publishing here. Junior doctors and medical students in particular can share their results with others.
If you want to submit an audit please contact
Dr Joe Anderson.
---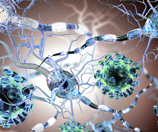 ILAE BRITISH BRANCH AUDIT GROUP NEWSLETTERS
In this section there will be links to past & current ILAE British Branch Audit Newsletters available to view online and download.The newsletters will consist of the latest audits, research, papers, useful information and articles, etc. We intend to publish one to two per year.
If you would like to submit an article or audit please contact 
Dr Joe Anderson
.