Current practice and recommendations in UK epilepsy monitoring units
Authors
Khalid Hamandia,*, Sandor Beniczkyb, Beate Diehlc, Rosalind H. Kandlerd, Ronit M. Presslere, Arjune Senf, Juliet Solomong, Matthew C. Walkerc, Manny Bagaryh, with ILAE British Branch Workshop Attendees.
Published in Seizure 50 (2017) 92–98.
Reports and Guidelines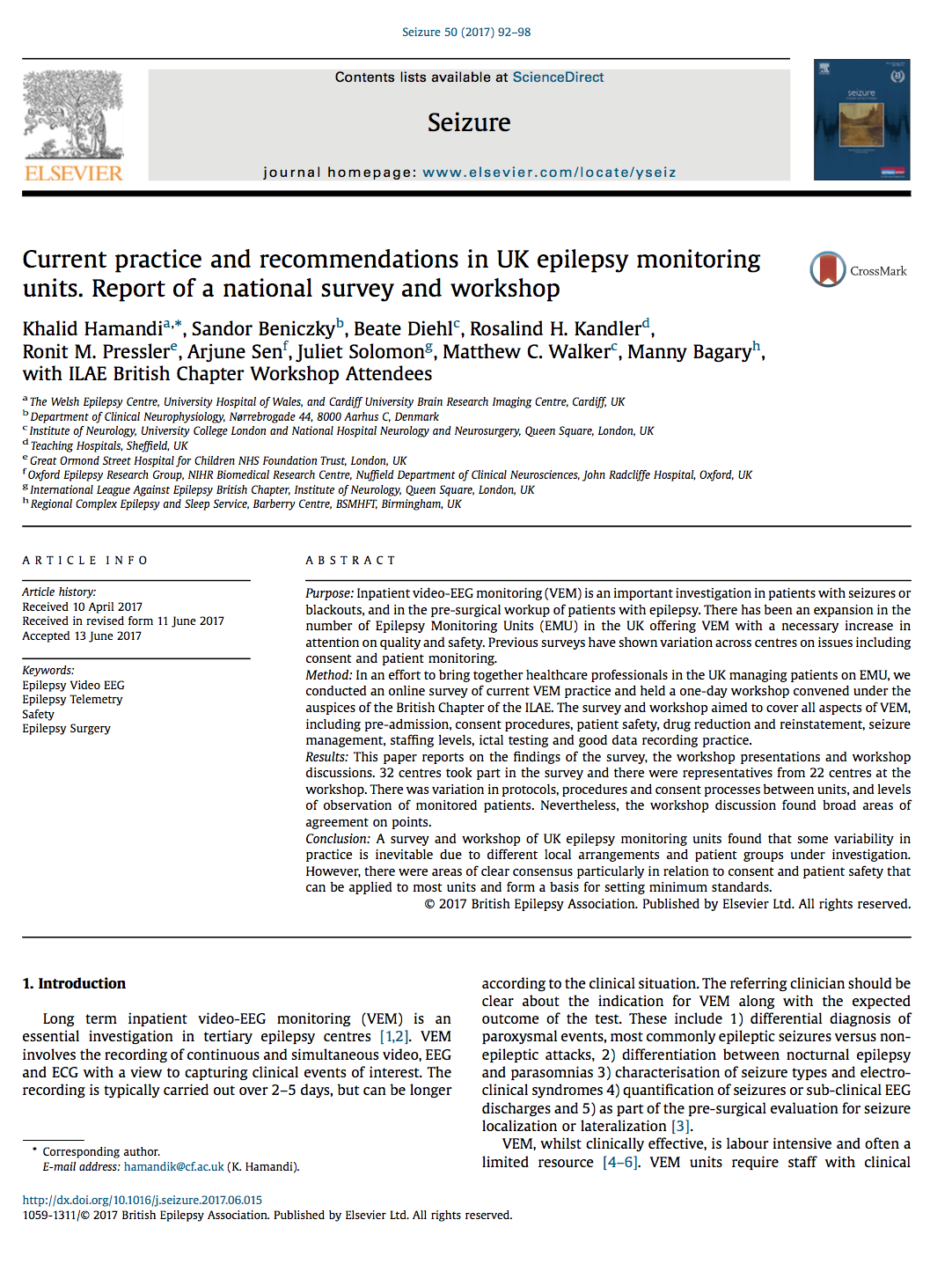 The Provision of Care to Adults with an Intellectual Disability in the UK
Authors
The British Branch of the International League Against Epilepsy (ILAE) Working Group on services for adults with intellectual disability and epilepsy.
Kerr, MP,1 Watkins, LV,2 Angus-Leppan, H,3 Corp, A, 4 Goodwin, M, 5 Hanson, C, 6 Roy, A, 7 Shankar, R.8
Description
This report highlights key strengths and weaknesses of current care provision for people with Intellectual Disability and epilepsy in the UK, so they may be addressed by the ILAE British Chapter in educational or other initiatives.
Reports and Guidelines